2018-2019 Student Council
Upcoming Meetings in the Guidance Room - all at 3:15 p.m. - 4:30 p.m.
Next Meeting - November 14 at 3:15 pm
Future Meetings:

October: October 3
November: November 14
December: December 5
January: January 9
February: February 6
March: March 6
April: April 6
May: May 1
Activities for 2018-2019 School Year
TBA
Activities for 2017-2018 School Year
Spread the Love Collection
Monday, Feb.5th: Toiletry/Cleaning Items- shampoo, conditioner, soap, toothpaste, toothbrushes, toilet paper, paper toweling, cleaning supplies
Tuesday, Feb.6th: Baby Items- diapers, wipes, food
Wednesday, Feb.7th: Pasta- noodles, macaroni and cheese, ravioli
Thursday, Feb.8th: Sticky Day- peanut butter, jelly, applesauce, syrup
Friday, Feb.9th: Breakfast- cereal, granola bars, pancake mix, oatmeal, muffin mix; Spirit Day: PJ Day
Student Council is running a fundraiser for the local veterans that are in need from Monday, Dec.4- Friday, Dec.8th. Students can wear their pj's to school Friday for a $1 donation and Staff can wear pj's or jeans to work on Friday for a $5 donation. Students are collecting donations of the following items:
J- Jeans/pants
E- Essentials such as wet wipes, deodorant, toothpaste, toothbrushes
A- Accessories such as hats, mittens, scarfs and blankets
N- Necessities such as new underwear, undershirts, and coats
S- Socks (new) and shoes
Items can be placed in the front of the school. Donations will be given to the Waukesha County Department of Veterans' Services to distribute accordingly.
Previous Student Council Activities
Activities for 2016-2017 School Year
Additional Activities to be Announced
Spread the Love Food Drive for the Hartland Food Pantry
Please bring food donations between February 6th and February 17th.
Thank you for all of your support and help with this year's Spread the Love!
LCS collected 1,684 items and raised $710 for the Hartland Food Pantry!!!!
With Hartland Lakeside schools and the local community, a grand total of 6,482 items were collected!!!!
Giving Tree
Wish tags have been hung on the Giving Tree displayed in front of the library. Wish tags contain items that are mostly needed such as clothing and shoes in addition to wants (toys, books, gift cards). If you take a wish tag, you are responsible for purchasing that item, wrapping it, and attaching the wish tag and gift receipt to the outside of the package. Gifts should be returned no later than Monday, Dec. 12th to Mrs. Thurin. Please include gift receipts for all gift cards too, in case the gift card was not activated during the transaction. Please contact Mrs. Thurin for any questions regarding the wish tags at thurinh@mylakecountryschool.org. Thank you for helping make another person's holiday special!
Red Ribbon Week is the oldest and largest drug prevention program in the Nation and is a wonderful way for people and communities to unite and take a visible stand against drugs.
To help celebrate making healthy choices, Student Council has selected the following spirit days:
Mon, Oct.24th: I'm too smart for drugs (dress for success)
Tues, Oct.25th: Lei off drugs (Hawaiian theme- school appropriate)
Wed, Oct. 26th: Scare away the bad drugs (wear Halloween costume-school appropriate)
Dimes for Alzheimer Disease Collection
Student Council will be doing their yearly fundraiser for Alzheimer's this year. It starts on Monday, Sept.26th and ends on Friday, Sept.30th. Money should be brought to classroom/homeroom teachers. It can be any amount of money. Friday, September 30 will be wear purple (for Alzheimer's awareness) and crazy socks day.
Past Student Council Activities:
Spread the Love Food Drive
February 1 through February 14
Please consider donating
CARING AND SHARING - Holiday Giving Tree
If you would like to help out someone in our Lake Country community this holiday season, you will be able to take a wish tag from the Giving Tree starting
Monday, November 23rd
. Gifts should be new and wrapped with the
gift receipt and wish tag taped on the outside of the gift
. All gifts are
due to Mrs. Thurin by

Monday, December 14th
. Please let me know if you would be interested in sponsoring a family rather than taking several wish tags. Monetary donations are also accepted and can be given to the office or Mrs. Thurin with the label "Caring and Sharing.
Hat and Mitten Drive
We are collecting new and gently used hats and mittens for children in need. With the cooler weather already here and colder weather approaching, children are in need of hats and mittens to stay warm outside. Donations are used for children in need at Lake Country School and George Washington Carver Academy, where former LCS teacher Mrs. Mauer currently teaches first grade. Donations are being accepted from
Mon, Nov.2-Fri, Nov.13th
. Thank you in advance!
Operation Gratitude
See attachment for this
non-school related fundraiser
. If you are interested in sending unopened Halloween candy to the troops, candy can be brought to Pewaukee Dental. They are buying back unopened candy for $1 a pound (up to 10 lbs) on
Monday, Nov. 2nd
from
4-6pm
. Thank you for thinking of our troops!
Halloween Candy Donation Flyer - Pewaukee Dental
Pennies for Parkinson's
Help us raise money for Parkinson's disease! Students can bring in money during lunch hours for the penny war. In a penny war, pennies add value to a grade level's total while all other change and bills subtract from their total. Students want to add pennies to their grade to add points while adding nickels, dimes, quarters, half dollars, or dollar bills into the jar of other grades to subtract points. (Ex. - a nickel= minus five points, a dime= minus ten points, etc.). Fundraiser goes until
Friday, Oct.30th
.
Red Ribbon Week
Let's celebrate making healthy choices and being drug free by dressing up! What is Red Ribbon Week(RRW)? RRW is the national event to raise
drug awareness by the National Family Partnership (NFP). Since its beginning in 1985, the Red Ribbon has touched the lives of millions of people around the world. In response to the murder of DEA Agent Enrique Camarena, angered parents and youth in communities across the country began wearing Red Ribbons as a symbol of their commitment to raise awareness of the killing and destruction cause by drugs in America. Today, the Red Ribbon serves as a catalyst to mobilize communities to educate youth and encourage participation in drug prevention activities. We will be discussing drug awareness in Guidance classes the week of

Oct.19th

in addition to other times throughout the year in their regular classes, Guidance, Phy Ed, and Health and whenever appropriate. Students will be given a Pledge to sign to take home. Did you know...
Children of parents who talk to their teens regularly about drugs are 42% less likely to use drugs than those who don't, yet only a quarter of teens report having these conversations. Please continue these discussions at home.
Dress Up Days are:
Mon, Oct. 19th
:
Pajama Day, "Dream Big, No Drugs!"
Tues, Oct. 20th
:
Mismatch Day, "Don't Get Mixed Up in Drugs!"
Wed, Oct. 21th
:
Twin Day, "Stay out of Trouble with Your Double!"

Past Student Council Activities:
"Spread the Love" Drive:
Lake Country School is partnering with Hartland Lakeside North and South in their annual "Spread the Love" Food Drive,
Monday, Feb.2-Friday, Feb.13th
.
All proceeds go to the
Hartland Food Pantry. You can help us by the following:
- Donating non-perishable food items along with non-food items (toiletries, toilet paper, paper towels, household cleaners, etc). Boxes will be in each classroom along with a general container in the front.
Thank you to all the participated in "Spreading the Love". The Hartland Food Pantry is very appreciative of the community's continuous support of helping each other.
A special thank you to LCS for donating eggs to help make some of the cupcakes and Sentry, Sendik's and Pick N Save for donating frosting for the cupcake sale.
Spread the Love donations included-

Items donated:
Hartland South: 1,192
Hartland North: 1,015
Lake Country: 1,357
Vaportek: 777
Other donations (including items bought with cash donations & drop off spots): 1,575
Hartland Food Pantry donations: 5,916 items donatated
YMCA: 614
Oconomowoc Food Pantry: 614 items donated
Total Items Donated: 6,530!!!!!
Cupcake Sales: $1,720
Culver's Night: $750
Total $$$ Donated: $2,470!!!
Thank you to all that donated!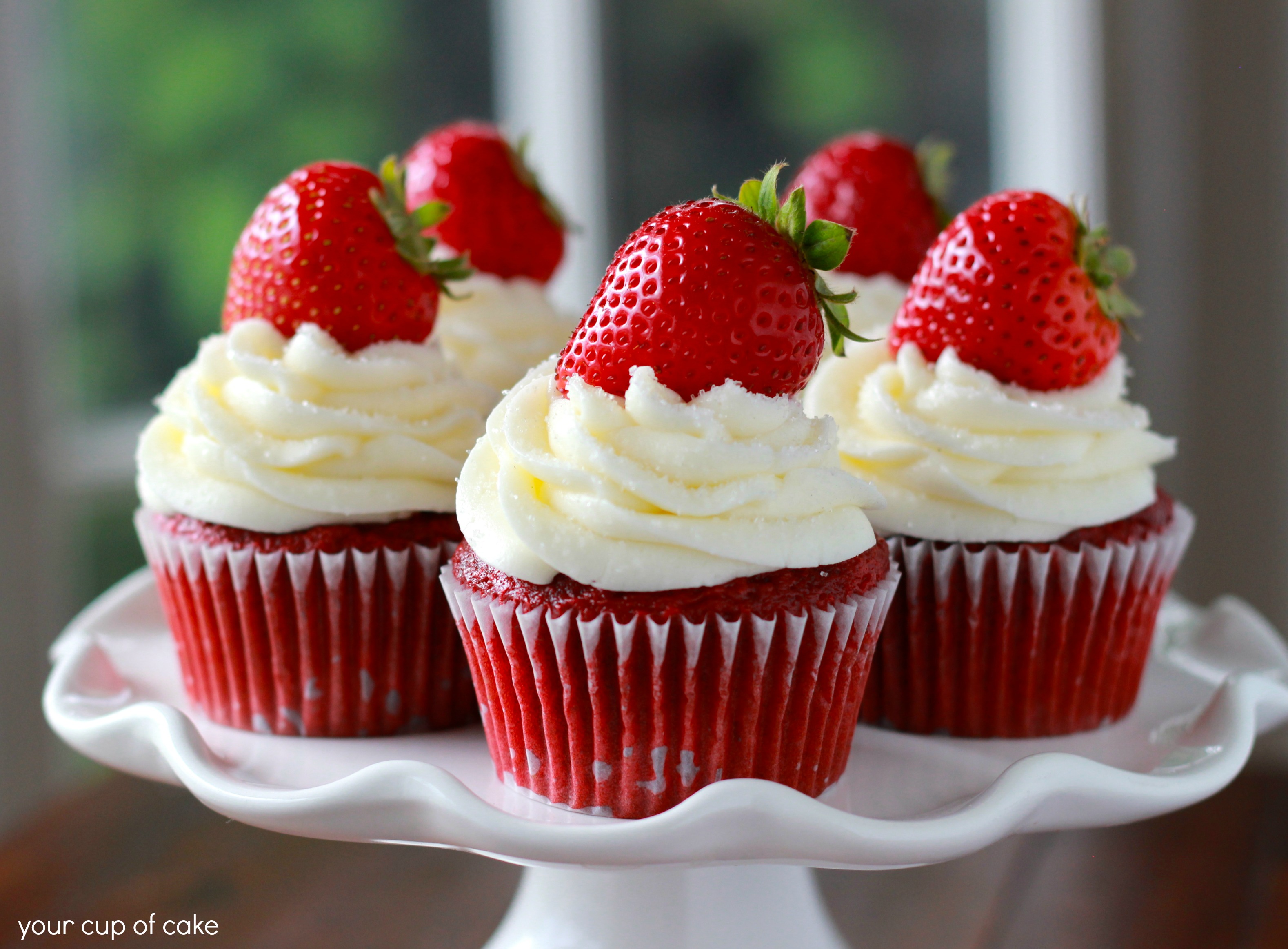 Cupcake Sale
Monday, Feb.2-9th: Presale for students in K-1st grade. PLease send money with student's name in an envelope addressed to Mrs. Thurin to either the main office or Mrs. Thurin. Cupcakes will be delivered to students that have already paid at their lunch table on Tuesday, Feb.10th.
Wed, Feb.4th and Wed, Feb.11th
: Cupcake sale during 2-8th gr lunches, $1 (max of 5 per day)
"Tis The Holiday Season"- being with family, caring about others and sharing with those in need. If you would like to help out someone in our Lake Country community this holiday season with their wish lists, please take a wish tag from the Giving Tree starting Monday, November 24th. Gifts should be new and wrapped with the gift receipt and wish tag taped on the outside of the gift. All gifts are due to Mrs. Thurin by Wednesday, December 10th. Monetary donations are also accepted and can be given to the office or Mrs. Thurin with the label "Caring and Sharing."
Gently used and new hat and mittens are being accepted on Monday, Dec.1st through Friday, Dec.12th. Hats and mittens can be displayed on the Giving Tree. We are especially in need of warm and waterproof gloves of all sizes for children to enjoy playing in the snow. See Mrs. Thurin if you have any questions. Thank you!
Red Ribbon Week
October 27 - October 31
Monday, October 27: "Follow Your Dreams Don't Do Drugs" - Wear your PJ'S to school today
Tuesday, October 28: "Be Bright and Don't Do Drugs" - Wear neon clothing today
Wednesday, October 29: "Friends Don't Let Friends Do Drugs" - Dress like your friend - Twin Day
Thursday, October 30: "Say Peach Out to Drugs" - Hippy Day - Wear 70's clothing
Friday, October 31: "Team Up Against Drugs" - Wear a team jersey
Gold in September
We raised $1470 for the G9 project: Gold in September!

September is Childhood Cancer Awareness Month with the ribbon color being gold. Thank you for all of your support in making September gold, raising awareness for Childhood Cancer, and helping to unite organizations in supporting child battling cancer. We will be having our all school assembly on

Tuesday, Oct.14th

to celebrate.
Student Council will be holding a fundraiser in September for Childhood Cancer Awareness Month. September is Childhood Cancer Awareness Month. We will be collecting money for the "I Back Jack" Foundation. The fundraiser runs from Monday, Sept. 22- Thursday, Sept. 23rd. It will be "Wear Gold" on Wednesday, Sept. 24th, the official color for childhood cancer.